Inga and I just returned from a visit to Boulder, Colorado, for a visit to IMBA headquarters. A major topic of interest we discussed was the Valmont Bike Park.
We are in the final running for a position as the new Trail Care Crew team. (wish us luck) After a tour of IMBA headquarters, we had our interview with the big wigs at IMBA.While we still haven't received word on whether we're about to embark on a two year mission, or hanging out here in SF, one thing is certain: the state of mountain biking is evolving, and the new revelations are extremely exciting.
If you aren't familiar with IMBA, you should be. (shame on you) IMBA, AKA the International Mountain Bike Association is the premier Pro-bike Non-profit. Their mission is to create, enhance and preserve great trail experiences for mountain bikers world wide. They are the ones at the forefront of trail advocacy.
What we find most exciting about IMBA is that they have been changing with the times, and have embraced Freeriding as part of the sport. No longer just focused on one user group (IE, XC riders) they have embraced all aspects of our growing sport. They even offer a Freeriding Resouces Directory.
They also are embracing bike parks.
One of the most exciting developments is their involvement in the creation of the Valmont Bike Park.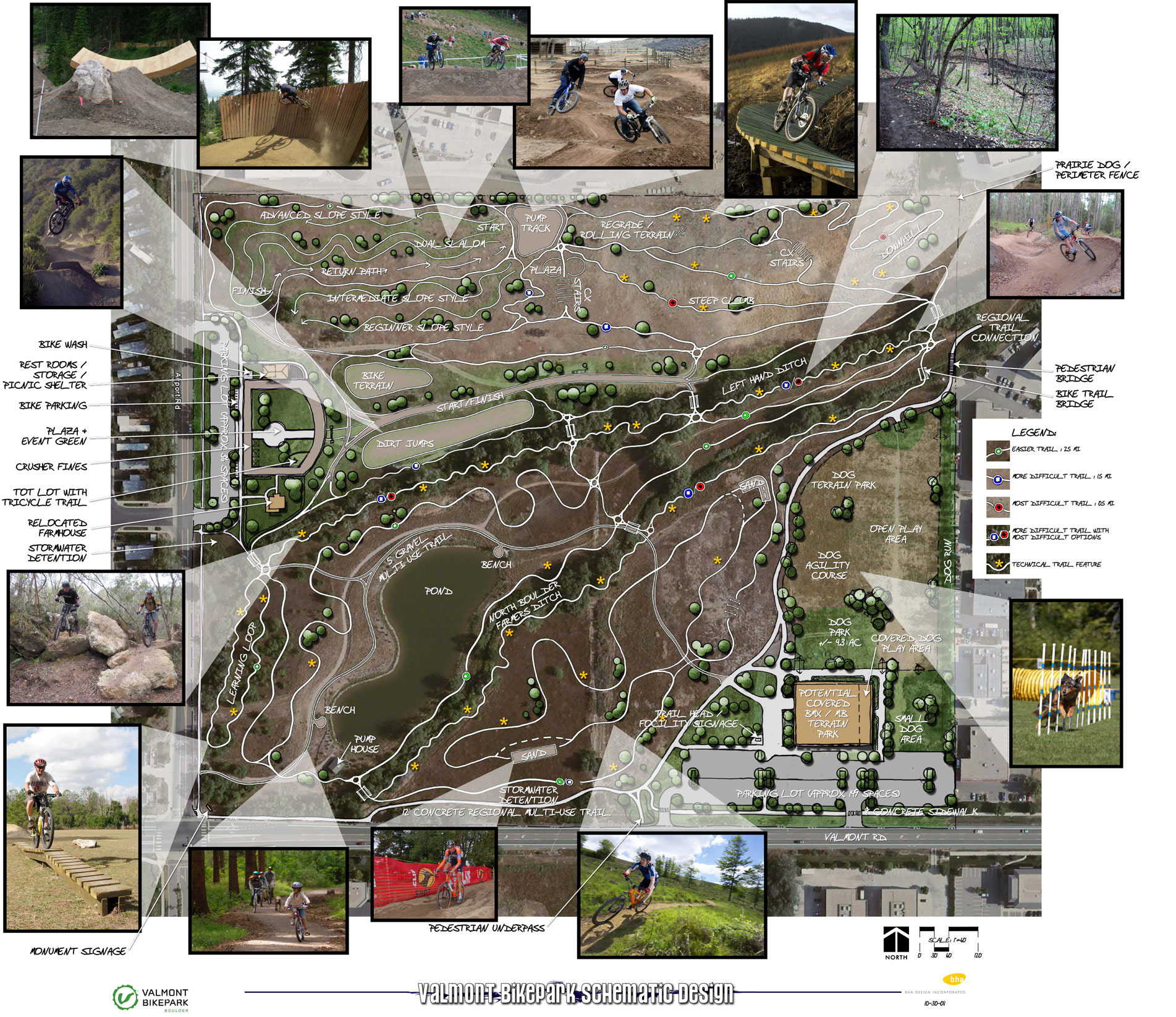 This bike park may end up being the model for a bike park in your town's future. This park has features designed for every possible user. This is exactly what we are attempting to do with the SF Urban Riders.
The park is to be built by Alpine Bike Parks. With park designers like Randy Spangler and Eric Carter, and Judd DeVall, it should be sweet.
The development of this bike park is huge for our sport, and will easily put Boulder on the map as a destination. Colorado is already full of exciting bike riding, and this promises to make an even bigger splash. Right now the forecasted date for construction is by summer of 2009.
On a side note: Portland, Oregon is possibly next on the bike park front. Read more about that here:
http://bikeportland.org/2008/11/24/se-portland-site-eyed-for-future-bike-skills-park/
Read more here:
http://www.leelikesbikes.com/wp-content/110708valmontplan.jpg
http://bikevalmont.blogspot.com/